I think gardens, at their cores, represent hope. One day in spring, I look at our small city backyard and realize the ice, snow, melt and mud are gone. It's time to tend the space where last year's plants bloomed and thrived, and hope that nature stages another beautiful show.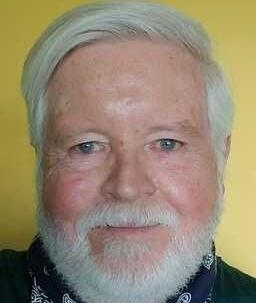 Our garden is not much more than an incline at the end of the driveway. It slants upward to our easterly neighbor's yard, where it meets a green wooden fence. Over the years, this has become the place where many weeds fester (but black raspberry canes also appear, unbidden). Lately we've asked some native plant species to give life on "the hill" a go. It has been interesting.
We started with black-eyed Susans (aka rudbeckia), which ran rampant many years ago. They eventually spread their late-summer gold across a huge swath of the garden hill. I tried to cut them back a bit, and promptly killed them. We've planted more since then, and I've been told to "leave 'em alone!"
Next came Joe Pye Weed, an herbaceous perennial. Joe was a little guy at first, with pinkish blooms that showed shyly in midsummer. I had little hope for Joe, figuring he wouldn't last too many seasons. But this year, he has grown more than 5 feet high, with strong stems that look pretty permanent. You go, Joe!
Other friends on the hill include butterfly weed (a species of milkweed), coneflower (echinacea) and a small, woody hydrangea bush.
The hydrangea truly epitomizes hope, because every snowfall we thoughtlessly dump a few shovelfuls of snow on her, snapping a branch or two. Nevertheless, she'll still bloom every year ("I'm OK, I'm OK … just a flesh wound!").
This year's additions include a New England aster and another type of coneflower. We also harbored hope for a tiny common milkweed plant purchased at a fundraiser. I planted it in a nice sunny spot where its four small leaves barely poked above the soil. After a week or so, it vanished. A small bunny nearby looked away, ashamed.
Tomato plants are fun to grow. Planted in pots, vigorous and green, they always start out with high hopes. In good years, we get decent sustenance from these "crops." And speaking of edibles, I'd be remiss not to mention those black raspberries. Arriving one season from parts unknown, two or three canes became many more. They have a moved a little further across the hill each year. In early July, they offer sweet but seedy fruits that enhance the odd smoothie or bowl of granola. Harvest, though, is somewhat tricky; many sharp thorns guard the bounty.
Garden gurus will confirm that weeds are a fact of life. You can pull them, you can lay down mulch, and you can curse them mightily. Back they come. This year, we have made robust acquaintance with bishop's weed (aka ground elder). This stuff loitered threateningly at the garden's fringes for a while, then spread like wildfire this year. It forms a lovely green carpet that denies other plants purchase. We ripped out enough of it to get things growing. Research reveals that, when young and fresh, this weed makes a nice addition to one's salad bowl. OK, boomer.
A black walnut tree in the yard also offers a challenge. It exudes juglone, a substance that interferes with many other plants' development. Luckily, the hill garden sits just outside its sphere of influence.
Sometimes hope needs a bit of luck.
Related Posts