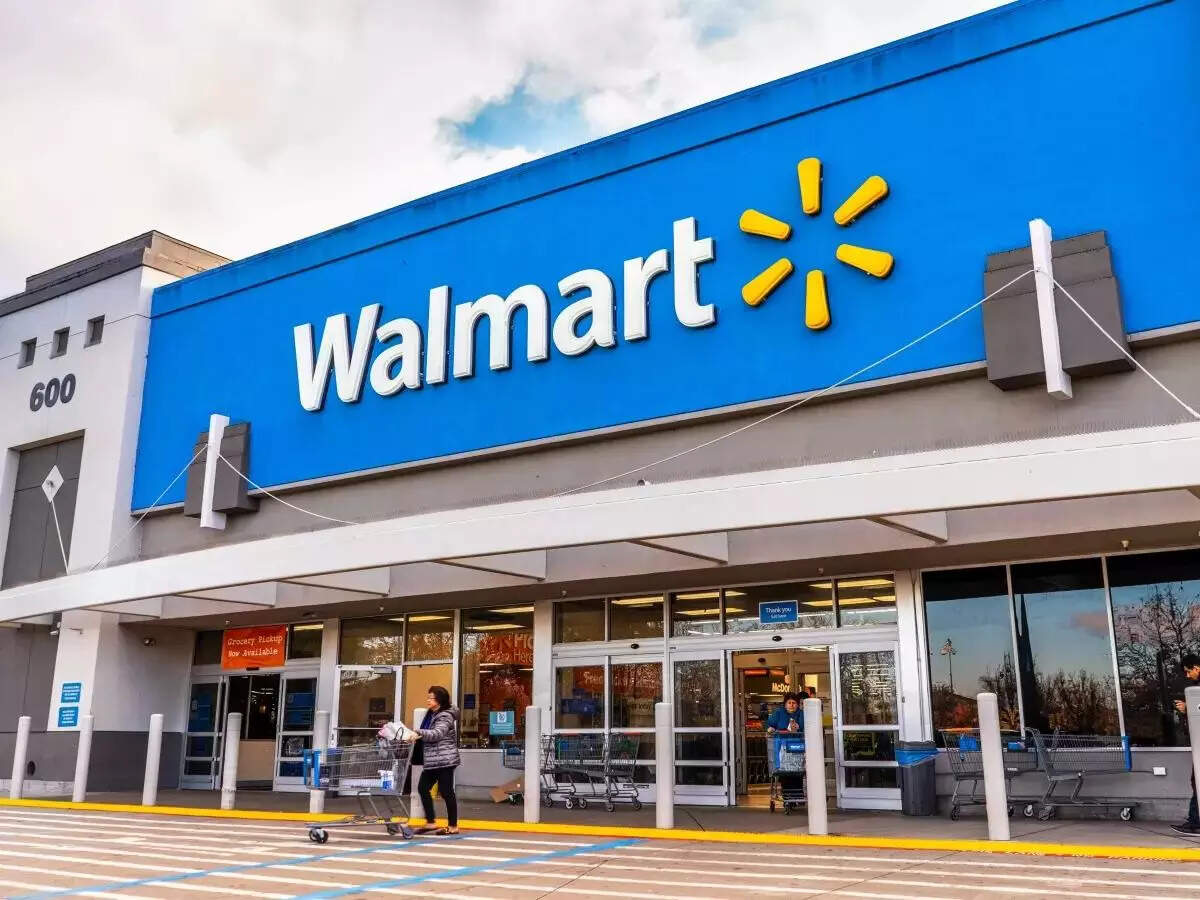 Price-conscious shoppers flock to Walmart Supercenters to pick up $1 potato chips and $3 gallons of milk, but the world's biggest retailer will now try to sell them $298 cozy swivel chairs and $50 Wrangler jeans, too.
Using low-cost and low-margin groceries as a draw, Walmart is adding more than a dozen new lines of pricier, more profitable merchandise including six through partnerships with celebrities like Drew Barrymore and Sofia Vergara.
The company wants to change its image from merely a steep discounter to a destination where customers can also purchase fashionable home goods and clothing.
T-shirts from Reebok, accessories from Justice and men's dress shirts from Chaps are among the national brands Walmart is highlighting in its renovated "Stores of the Future." Most of the goods are priced between $15 and $50, Denise Incandela, vice president of apparel and private brands, disclosed at a June 6 conference with investors.
Walmart historically has marketed mostly its own brand of clothing: basic George t-shirts, shorts and pants, typically priced at $15 or less. But Incandela, a former Saks and Ralph Lauren executive, said Walmart's research showed that 80% of its customers were purchasing higher-priced clothes elsewhere.
She told Walmart investors its strategy is to "democratize fashion" or convert the company's core, price-conscious shoppers into style-conscious shoppers.
"It is a huge transformation on the apparel side," she said.
Americans shop for clothing, footwear , chairs and lights from millions of mom-and-pop stores, regional chains and online platforms every day, analyst say, giving no one retailer outsized dominance in the highly fragmented markets for home decor and apparel.
But smaller retailers have a hard time competing with Walmart because of its scale and size and its well-known history of squeezing suppliers on prices by promising them volume sales.
Walmart's strategy "is a risk to the market but not a disproportionately larger risk" to bigger retailers like Target or Gap, Rosenblum said. It would probably be the rest of the market that should be worried," he said pointing to apparel retailers such as Carhartt.
Privately held Carhartt does not disclose revenues. Retailers that do, including Tilly's Inc, Abercrombie & Fitch and Lands End, posted declining revenues in the latest year, according to Refinitiv IBES.
Walmart accounts for 4.6% of the $560.4 billion U.S. apparel market, followed by TJX, Target and Ross at 4.4%, 4.1% and 2.8%, respectively, according to GlobalData.
Bankrupt Bed Bath and Beyond was a leader in the home decor and furnishing industry along with furniture chains Ikea and Wayfair. This U.S. market stood at $169 billion dollars in 2019 and is forecast to hit $194.9 billion in 2023, according to Statista.
STORES OF THE FUTURE
In its "Stores of the Future" drive, Walmart is renovating 700 stores as part of a record $17 capital expenditure plan. By year end it will place its new clothing and home decor in snazzier displays in the revamped facilities.
Walmart's, celebrity collaboration strategy, which was pioneered by rival Target, features women's clothing designed by Brandon Maxwell of the Bravo show "Project Runway" and home organization products developed by Clea Shearer and Joanna Teplin from "The Home Edit" series on Netflix.
Near the front of one remodeled store, Walmart placed a $79 Beautiful by Drew Barrymore air fryer. Close by was a display of $27.50 Sofia Jeans for women, from its collaboration with Vergara, along with Reebok shorts and pullovers.
CFRA research analyst Arun Sundaram said Walmart could pick up sales of home decor following the bankruptcy of Bed Bath and Beyond, and it might gain market share from other clothing chains with inventory gluts.
He expects Walmart to spend $5.7 billion renovating its stores this year, up from $5 billion in 2022 and $3.3 billion in 2021.
Sundaram added that Walmart's opportunistic move to double down on clothing and home goods "made sense" when the economy is slowing and not "when people are buying everything."
Walmart's previous effort to branch into fashion met with failure. In 2017 it challenged online retailer Amazon.com by acquiring upmarket brands Bonobos, ModCloth and Moosejaw, units it sold a few years later at fire sale prices in some cases. In 2005, Walmart's Metro 7 fashion brand tanked and later designer lines with Max Azria and Norma Kamali also withered.
The strategy has bombed at some other retailers. J.C. Penney's efforts to attract more affluent shoppers and reduce dependence on coupons alienated its core shoppers and eventually forced the more than a century-old retailer to file for bankruptcy in 2020. The company emerged from bankruptcy a few months later, but as a much smaller entity.
Related Posts