Brunched the other day at a delightful new eating spot in Bloomington — Egg Republic.
Delicious food, nice urban environ, a great addition to dining-out crazy Bloomington-Normal.
A diner at a nearby table was overheard to ask: "What did this place used to be?"
That spawned a bit of groping.
In B-N, as with many other cities, you don't want to oversleep or go on an extended vacation, because it changes all too fast.
That is especially true of restaurants where you need a scorecard to keep track of what is, and what once was.
Or … wait a minute … a quiz!
Pencils out! Eyes on your own paper!
1. An Aspen Dental, at Clearwater and Veterans just east of Hy-Vee, is where not that long ago you instead put chips and tacos in your mouth, in a popular eatery there. Can you name it?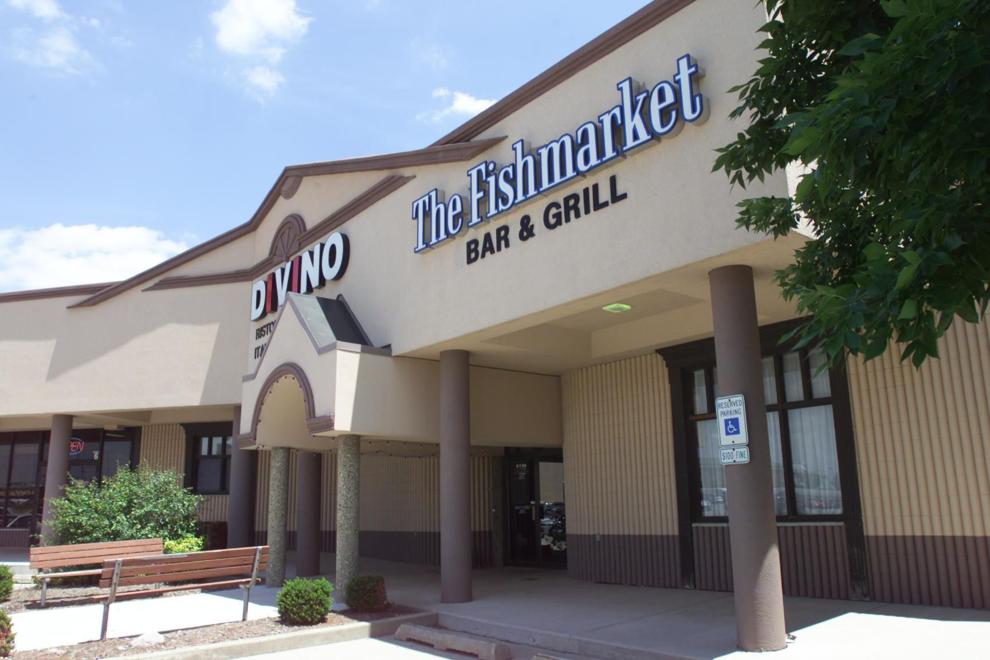 2. Over the past 30 years, already having been the eastside site of Phil's, Divino, Tuxedo Junction, Valentino's and the neighboring Fishmarket Bar & Grill, do you know what restaurant is there today?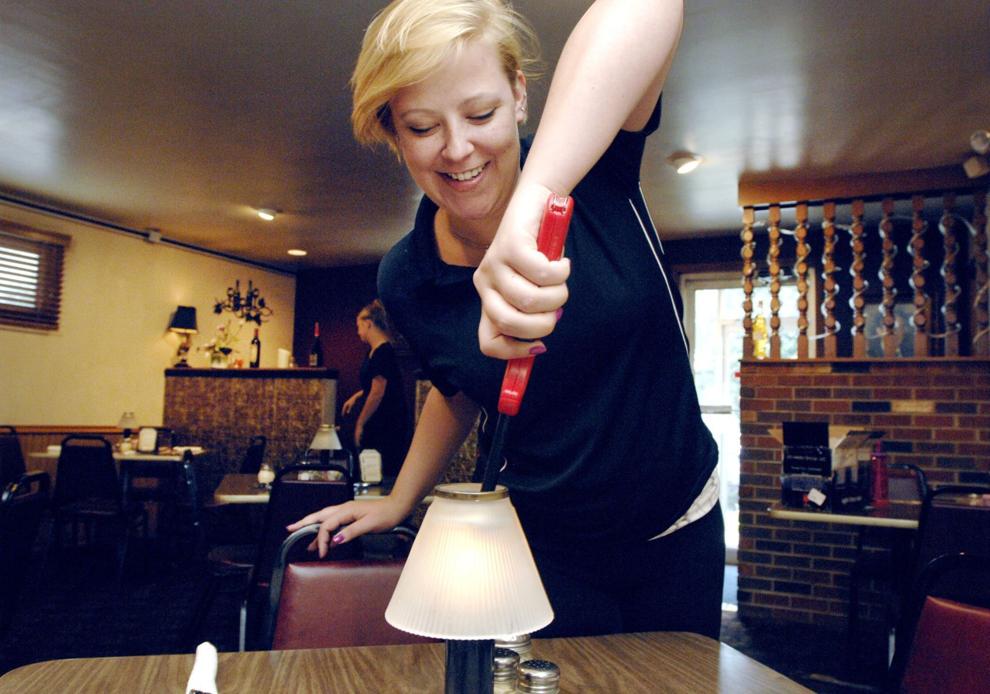 3. The changing scenes of B-N dining? Can you name the decade when Turn Of The Century, The Caboose, Barney's, Sinorak, Bob Johnson's Brandtville and Beningo's were the big B-N mouth pleasers?
4. Today where there's a Noodles & Co., Jersey Mike's and Chipotle, across from State Farm's corporate offices, were in the late 1970s and '80s what two marginal restaurants that nonetheless were standing-room-only nightspots to meet your next date or life mate? (Extra clue: Late great actor Patrick Swayze even danced there one night in October 1983 while in this area filming the movie "Grandview USA.")
5. Of the major fast-food chains, one of these in B-N is said to be the largest one of its kind in all of America. Is it a McDonald's, Dairy Queen, Taco Bell or Burger King?

Flick: A 'quiet, helping, wonderful' endeavor
6. A Dollar Tree store is across from Illinois Wesleyan University. But decades ago, it was the locale of what pizzeria that since has moved but remains one of B-N's favorite pizza haunts?
7. Today you can sit on a couch and chairs inside Fat Jacks in downtown Bloomington. But before that you used to able to instead buy couches and chairs in the furniture store that was there. Remember its name?
8. A marijuana dispensary is proposed for the Mandarin Garden building in Normal. But 35 years ago, when Mitsubishi Motors came to town, it was B-N's first Japanese restaurant by what name?
9. Garden of Paradise along Empire is a fun breakfast place today. It used to be what?
10. The McLean County Health Department building at Front and Madison streets in downtown Bloomington — what popular restaurant was that back in the 1980s?
11. Jason's Deli along the B-N beltline has great soups and sandwiches, but its predecessor was known for its great pies. What was it?
12. Today it's Mystic Kitchen downtown and before that, A.Renee, and before that a popular nightclub called Far Shores. But what was it before even then? (Hint: Not a restaurant, it still has a prominent B-N presence.)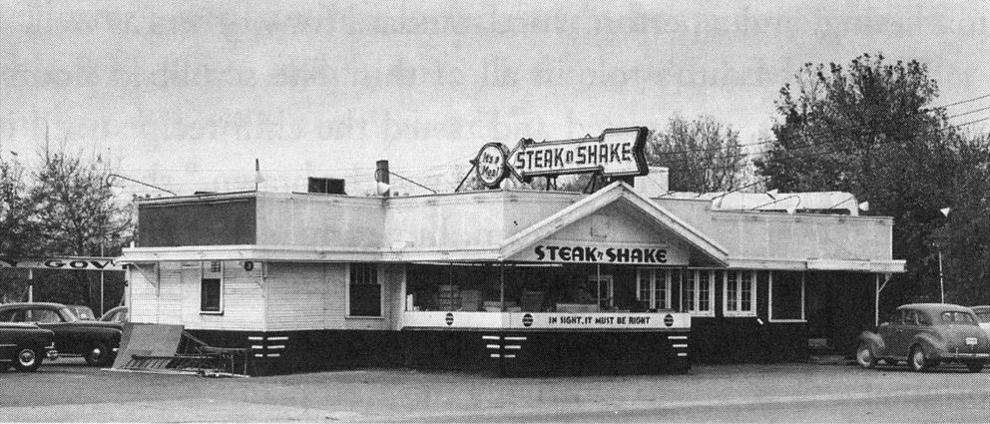 13. The Monical's Pizza along South Main in Normal is site of the world's first Steak 'n Shake. But today what eateries are in what once were the No. 2 and 3 Steak 'n Shakes here?
14. Alexander's Steakhouse in Normal? What was it before that?
15. OK, just what was Egg Republic even before it was Caffe Italia?
(1) It first was a Chi-Chi's, then Ruby Tuesday; (2) Kobe, the Japanese steakhouse; (3) The 1970s; (4) First Smuggler's Inn, then Bombay Bicycle Club; (5) the Dairy Queen Grill and Chill at Veterans and Eastland Drive is, according to the company, the largest such DQ in the U.S.; (6) The first Tobin's was at 1108 N. Main, where Dollar Tree is. Tobin's next place was 525 N. Main, later Country Nights, most recently, Six Strings; (7) Fat Jacks was once Loeb's Furniture; (8) Kiku; (9) the Fifth Wheel; before that, Red Wheel; (10) Maxwells; (11) Baker's Square; (12) Mystic Kitchen is where Jack Lewis Jewelry began; (13) Those would be Keller's Iron Skillet on Hannah Street and Marco's Pizza over on Clinton Street, both former and original Steak 'n Shakes; (14) It was a Showtime Pizza Palace; (15) Wings Etc.
1 to 5 – Not bad. Trying to remember all the good eats in a town that LOVES dining out isn't easy.
6 to 11 – Very good! You are a true B-N dining-out connoisseur.
12 to 15 – Wow! I made up the quiz and missed two.
20 Bloomington-Normal restaurants we wish would come back
Delgado's
Delgado's, a popular Mexican restaurant at 201 Landmark Drive, Normal, closed in May 2005 after after 24 years in business. It is now the location of Los Potrillos.
The Caboose
The Caboose, a historic Bloomington eatery at 608 W. Seminary St., closed without fanfare in February 2012.  The restaurant, with several owners and names including Chuck's Caboose and Barney's Caboose, had been a west-side fixture for more than 60 years. 
Central Station
The former Central Station restaurant in downtown Bloomington, once a firehouse in days gone by, is now home to Epiphany Farms Restaurant and Anju Above. 
Chevys Fresh Mex
Chevys Fresh Mex, 704 S. Eldorado Road, Bloomington, closed in 2011 after being open nearly nine years. The site has also been home to several other restaurants, including a House of Hunan, Shakey's Pizza and Butterfields.
Golden West
After 33 years in the heart of Normal, Golden West closed in 2002, after the owners received a surprise offer for the site and decided it was time to sell.  The building, 712 S, Kingsley St., was later resold to Tartan Realty and demolished in 2003. 
Ming's Restaurant
After eight years at 407 N. Hershey Road, Bloomington, Ming's closed in 2012. The eatery was facing foreclosure at the time.
Diamond Dave's
Diamond Dave's, a mainstay at the former College Hills Mall for 21 years, closed its doors in June 2004 in tandem with the gutting of the mall to create what is now the Shoppes at College Hills.
Jerry's Grille
Jerry's Grille opened in 1999 in Bloomington's Brandtville shopping center, taking over the spot used by another eatery, Henry Wellington. It closed it 2005 and then became Goodfellas, which also closed. 
Arnie's
Arnie's was a popular Twin City eatery for 25 years. Located at the Bloomington airport terminal, it closed in 2003, shortly after the Central Illinois Regional Airport moved to its current location about a mile east. A subsequent restaurant, Arnie's Etc., was open for about a year in the former terminal building, until it closed in 2005. 
Ned Kelly's
Australian-themed Ned Kelly's Steakhouse opened in May 1992 in what was the former location of Bob Knapp's in the Brandtville Center (now known as Morrissey Crossing).  It closed in August 2007 after the company's four Central Illinois locations were unable to compete with bigger chains. 
Damon's Grill
Damon's – The Place for Ribs opened in 1995 at 1701 Fort Jesse Road, Normal. The eatery closed in 2006 after business had declined; the site is now a CVS pharmacy. 
Shannon's Federal Café
Shannon's Federal Cafe, 105 W. Front St., opened in 1997 after its owners took over the historic Federal Cafe in downtown Bloomington, which closed two years earlier. Shannon's closed in 2004 because the owners also ran Shannon's Five Star Restaurant, and the demands of both businesses were too much.
Chicago Style Pizzeria
Chicago Style Pizzeria, 1500 E. Empire St., Bloomington, closed in 2015 after 22 years in business when owners Abe and Ruth Taha (Abe is pictured above) decided to retire. 
Mr. Quick Drive-In
The Mr. Quick restaurant at Clinton and Washington streets had its grand opening in January 1966, with burgers starting at 15 cents and coffee for a dime a cup. The restaurant closed in 2001 and the city of Bloomington later bought the site and razed the building so it could widen the intersection.
Grand Hotel
The historic Grand Hotel, 1201 E. Emerson St., Bloomington, once served as a winter training quarters for a number of circus acts and was converted into a restaurant in 1937. The property was foreclosed upon by Pontiac National Bank in 2001, sold in 2002 and demolished a few months later.
Zorbas
Zorbas, popular for serving Greek food, gyros and breakfast, closed in 2015 after its location at 603 Dale St., Normal, was sold to a developer. The eatery first opened in 1983 around the corner at 707 S. Main St.
Lox, Stock & Bagel
Lox, Stock & Bagel closed in May 2004 after 22 years at Normal's College Hills Mall, in tandem with the mall's conversion to the Shoppes at College Hills.
Bennigan's
Bennigan's, which billed itself as an "Irish American Grill & Tavern" closed its Normal location in July 2008 after the chain filed for bankruptcy. The eatery, 115 S. Veterans Parkway, was replaced by Wild Berries, which was later closed and razed. Owner Tartan Realty Group of Chicago now plans to build a four-unit development at the site. 
Lancaster's
Lancaster's Fine Dining, 513 N. Main St., a downtown Bloomington mainstay for nearly 16 years, closed its doors in August 2014. A struggling economy and the upscale restaurant's location in a neighborhood of bars were factors.
Gil's Country Inn
Gil's Country Inn, a longtime, family-owned restaurant in Minier, closed in 2013 after the economy took its toll. The restaurant was particularly known for its fried chicken.
Related Posts