Choosing new furniture can be so stressful. You are making a decent sized investment and want to make sure you find the perfect pieces to elevate your space and reflect your style. 
Don't worry, I've been scouring the internet as we get our cabin ready for visitors, and I'm here to help you navigate this stress and find your dream furniture. 
Another super common concern with furniture is that you'll grow out of it, and have to do the whole process again in a few years. Modular furniture is the perfect answer to that problem which is why we researched the BEST modular furniture brands for you!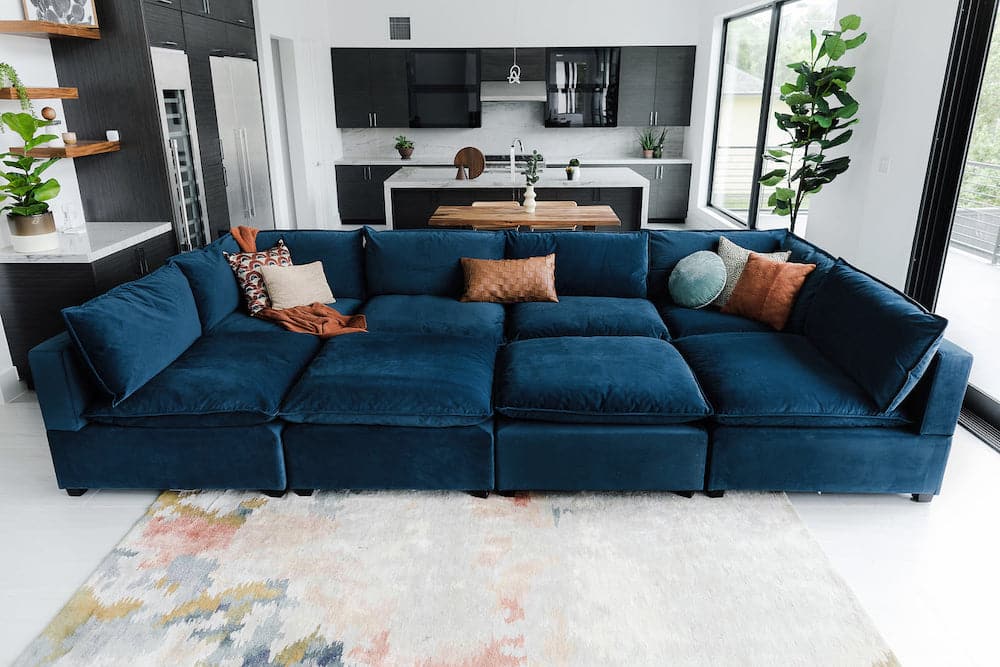 15 Best Modular Furniture Brands
Modular furniture is designed to grow and change with you and can be anything from sofas that can add more seats, to shelves you can add to, even to a kit that can be made into 8 different furniture items! Talk about being adaptable! 
Check out the best options and brands we found! 
Inside Weather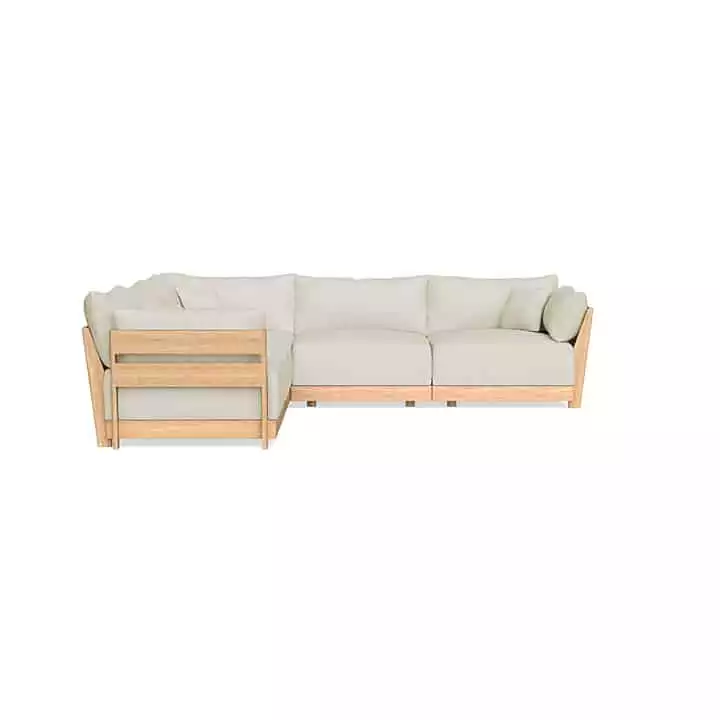 Modular Bondi 5-Seater Sofa in Mascarpone – Inside Weather
Part of Inside Weather's modular seating collection, Bondi, it features cozy oversized cushions, washable covers and Brindled Weave upholstery that is pet-friendly!
Pros:
Great customizable options

Advice from a designer

Super sustainable
Cons:
Too many options?

Some reviews note shipping delays
Buy Now
Inside Weather has to be the best brand if you are into design and have a vision for exactly what you want your modular sofa or sectional to look like. They have so many customization options that are honestly so fun to play around with. 
There's also so many beautiful fabric options so you can really make the perfect piece for any room. If you aren't as design inclined and are still interested in the possibilities of customization, they have an option to schedule a call with an interior designer to get advice on your design! 
Inside Weather is also super environmentally minded and so their products are sustainable af. Most of the reviews are glowing with the only concern occasionally popping up being shipping delays. 
West Elm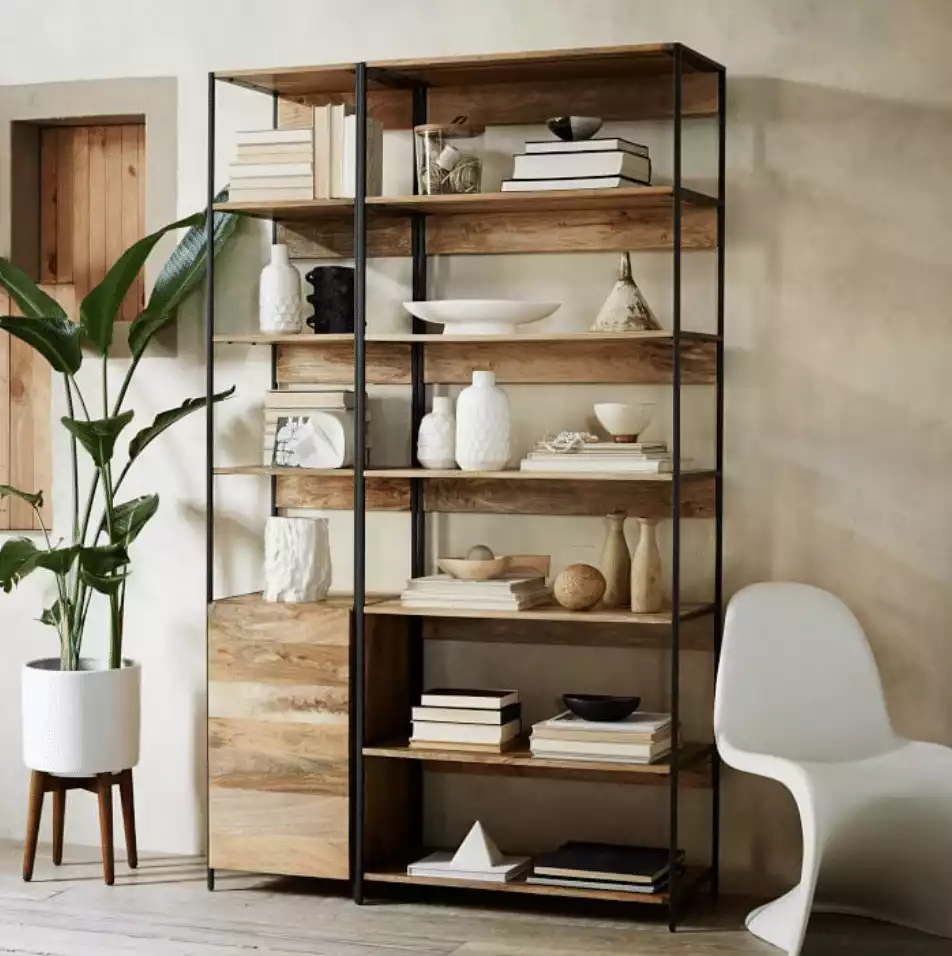 Modular – Industrial Storage
Made from richly-grained solid mango wood, the Industrial Modular Storage Collection offers plenty of shelving space, while its freestanding design means that you can easily pair it with other pieces in the collection to create a set that's right for you. 
Shop Now
West Elm is a well known brand for all kinds of living room furniture, including modular sofas, modular shelves, and more. They work with local artisans to make sure their production is ethically sourced and supporting local businesses. 
In addition to classic modular sofas that can be rearranged and added to over time, they have unique shelving and storage systems designed to be changed and added to. Their modular media center is also pretty cool! 
Since they are one of the bigger modular furniture companies, they are well established and have a ton of showrooms across the country. If you like to shop in person, West Elm could be a great option for you! The only major downside is that some of their products can be on the more expensive end. 
Valyou Furniture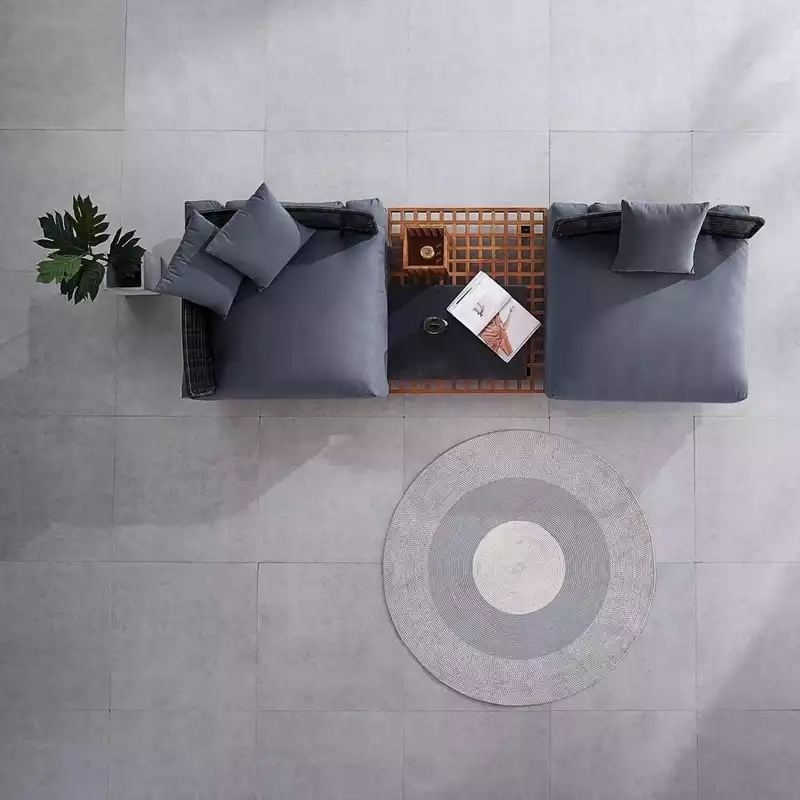 Oni Lounger
Made from teak, polyester, and rattan, the Oni lounger sets are the perfect place to relax in your outdoor space!
Pros:
Varied styles

Affordable shipping
Cons:
Sometimes long delivery times
Shop Now
Valyou started out by filling the niche of supplying furniture to the underserved, over-expensive furniture market in Hawaii. So they have two show rooms in Hawaii and then two more in the lower 48, one in LA and the other in Las Vegas. 
They have a lot of super unique designs. Their 5th U modular sectional that we featured in our top leather sectionals article has a mid century modern vintage style you don't find everywhere. They have everything from sofas to dining room and bedroom furniture.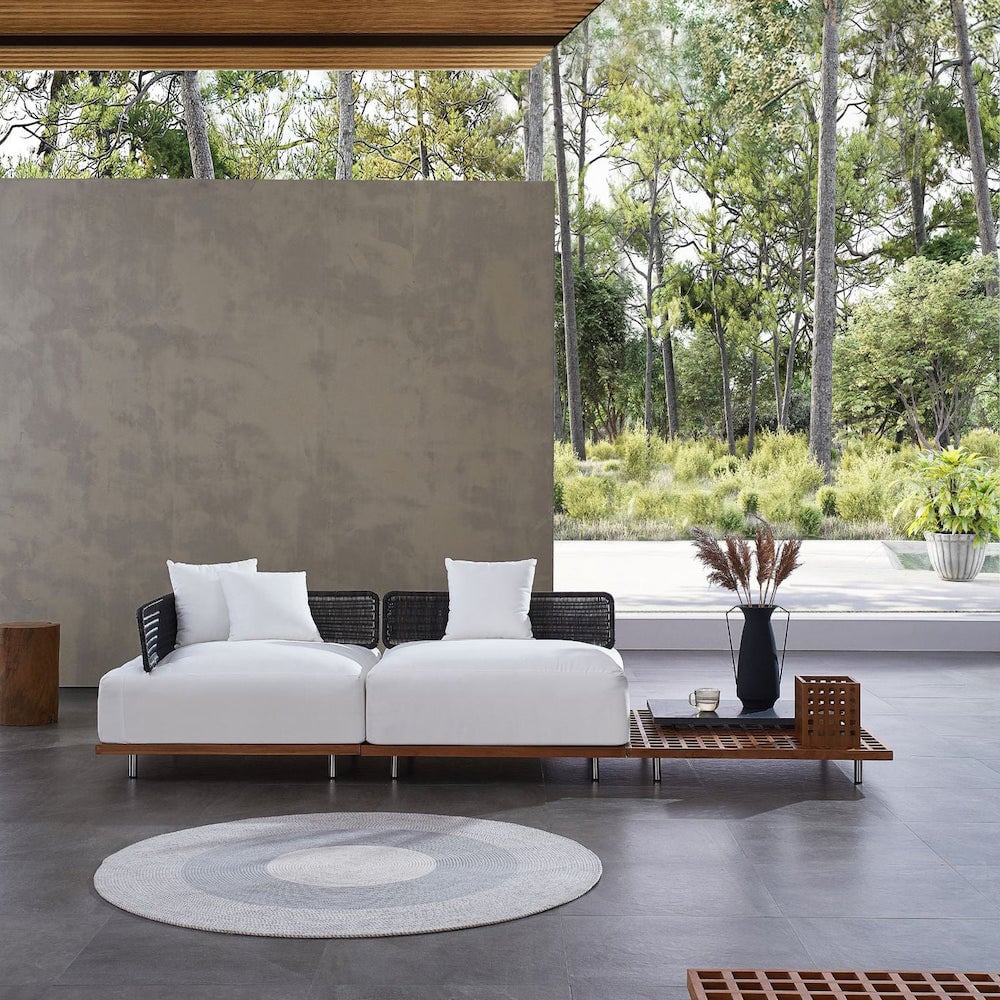 Valyou is definitely one of the most up and coming furniture companies and I can totally see why. The only complaint I could find was occasional long delivery times. If you are close to any of their showrooms though that shouldn't be a problem at all as you can have furniture delivered to their stores and it's usually ready in 24 hours. 
Ikea
SDERHAMN Sofa
With deep seats and light, airy design, the SÖDERHAMN sofa is perfect for a minimalistic design.
Pros:
So many options

Affordable

Um, the stores!
Cons:
Some items don't have reviews

Lower quality
Shop Now
We all know and love Ikea. It's definitely a solid choice for new, affordable furniture. They have everything from modular drawers to modular sofas and even patio furniture. One of the biggest advantages to shopping at Ikea is all of the different options. 
You can almost always find a piece that perfectly fits your design vision. And it'll probably be one of the more affordable options out there.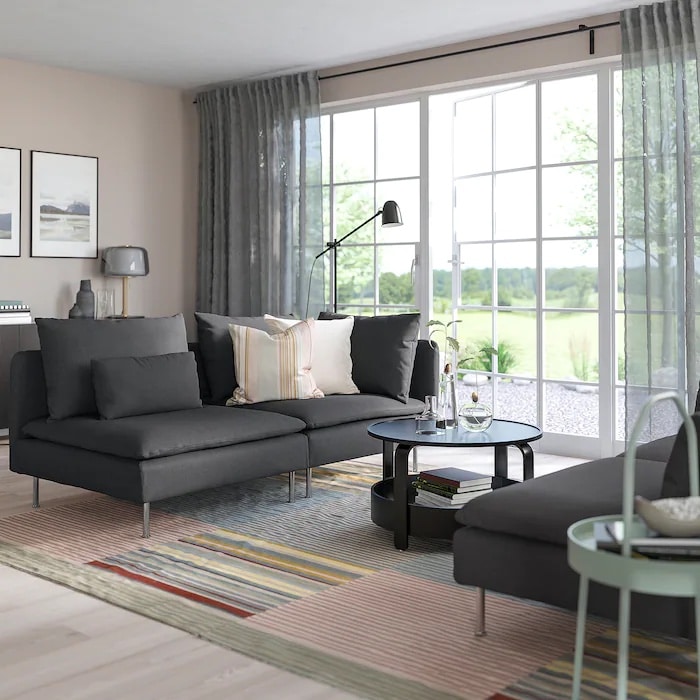 A lot of their modular items have really good reviews but others don't have any. There's also always the fact that Ikea is so popular you might see your favorite modular couch at other houses. 
But hey, for that price, it'll always be a great option for functional, gorgeous pieces. And going to Ikea stores can be a whole spiritual experience so major plus there. 
Burrow
Field 4-Piece Sectional Lounger
This three-seat sofa with a chaise configuration is designed to accommodate a wide spectrum of styles.
Pros:
Built in USB charger

Fast Free shipping
Cons:
Somewhat difficult assembly

Upright seat
Shop Now
Burrow is another one of the best modular furniture brands since they have all types of modular furniture for homes. Their pieces are modeled after Scandinavian and American Mid-Century Modernism designs making them a great, sleek, option. 
One of the best parts of Burrow is that they offer free and fast shipping so you can rework your living space in the next couple weeks instead of months! Their sofas also have built in USB chargers so you don't have to have a mess of extension cords or strategically place your couch around the outlets.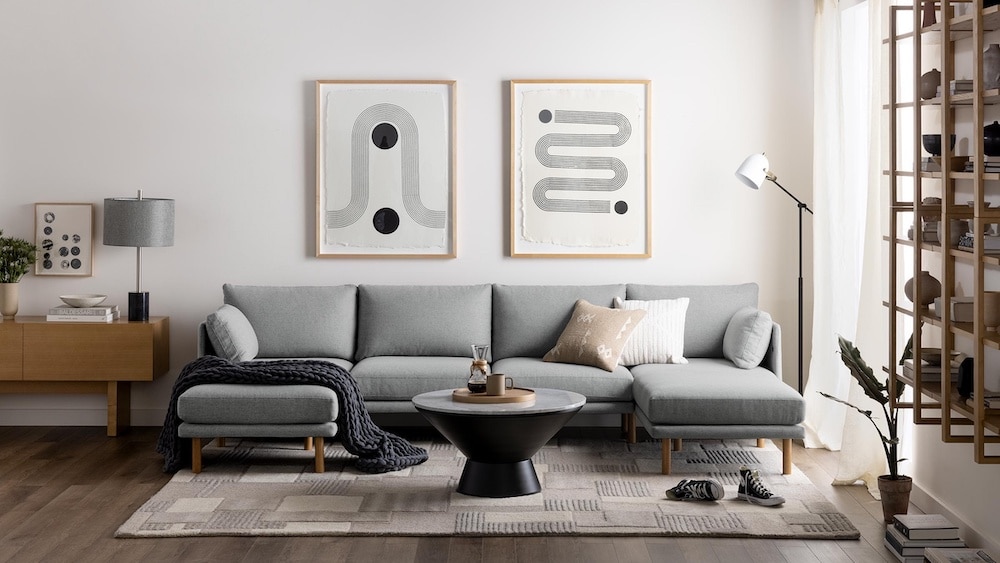 The only main complaints I could find was that their pieces are a little more difficult to assemble and that the couch has more of an upright seat rather than a relaxed, lounging seat. 
Benchmade Modern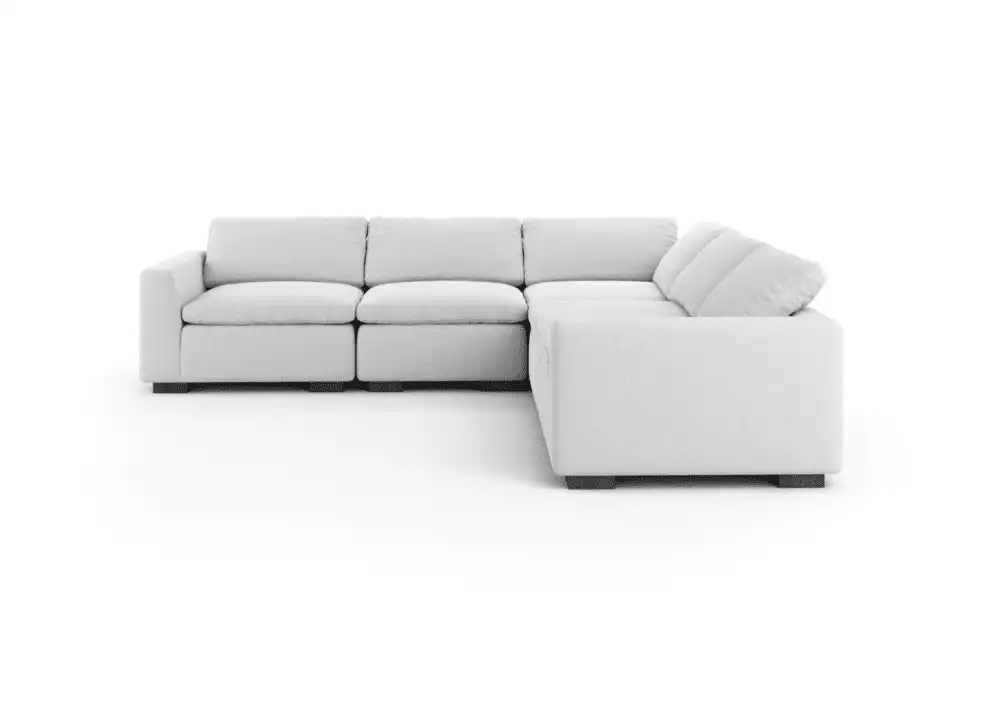 Like Butter Small Sectional
The completely customizable sectional features soft "sink in" cushions, a lifetime warrantied, Kiln-dried, hardwood frame and lower seats for optimal lounging.
Pros:
Extremely comfortable

Fast shipping
Cons:
Only one collection is modular

Expensive
Shop Now
Benchmade Modern is one of the best couch brands out there for comfort and style. They have 14 couch collections. Unfortunately only one is modular. Luckily, that collection is the Like Butter, ultra comfy collection! 
I don't love that when you are customizing your couch, it doesn't change color in the photo, but they will send you free color swatches! Which I suppose one could argue is better to see how the color fits in your space. 
You can also choose the exact size of your couch! A guaranteed fit for your space (at least if you measure right). Custom couch creation gives you the power to take charge of your own interior design. 
One of the main complaints about Benchmade Modern is their lack of showrooms so no test run. But I think their 100 day in-home trial is even better, and helps make the decision super stress free! Even though their couches are custom made, they still have fast shipping and offer white glove delivery so you don't even have to put together the couch if you don't want to. 
Maiden Home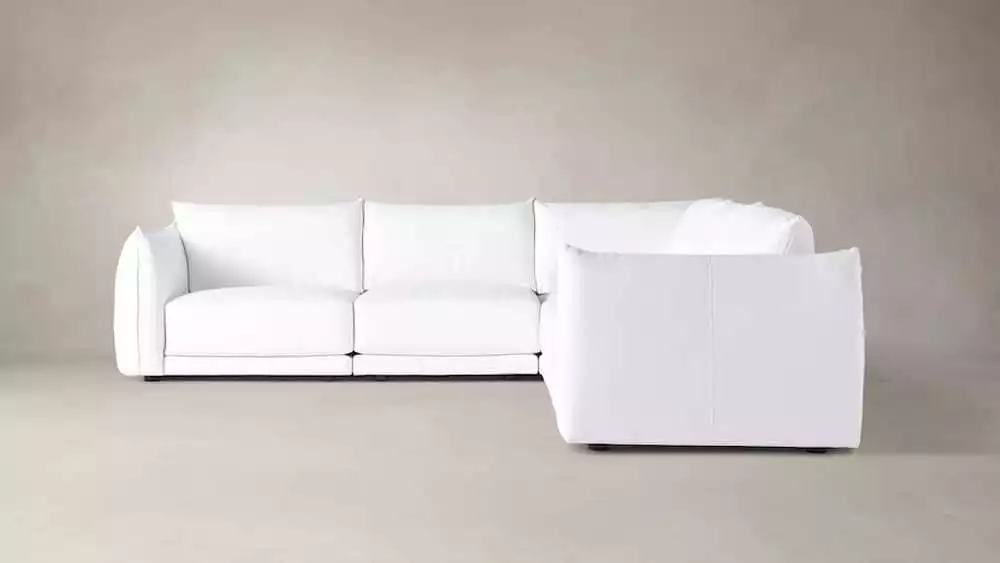 The Jones Modular
"The Jones Modular is relaxed modernism at its finest." That says it all, except for the tons of positive reviews!
Pros:
Deliberate design

Handmade
Shop Now
Maiden Home is super attentive to all the details of the design and production process and so all of their pieces are well-made and built to last. They design them in their offices in New York and then they are handcrafted by artisans in North Carolina. 
Any sofa you get from them is sure to be an amazing, lasting addition to your home. They have timeless, classy pieces you can get without having to go through the luxury stores, or getting stuck with that price tag.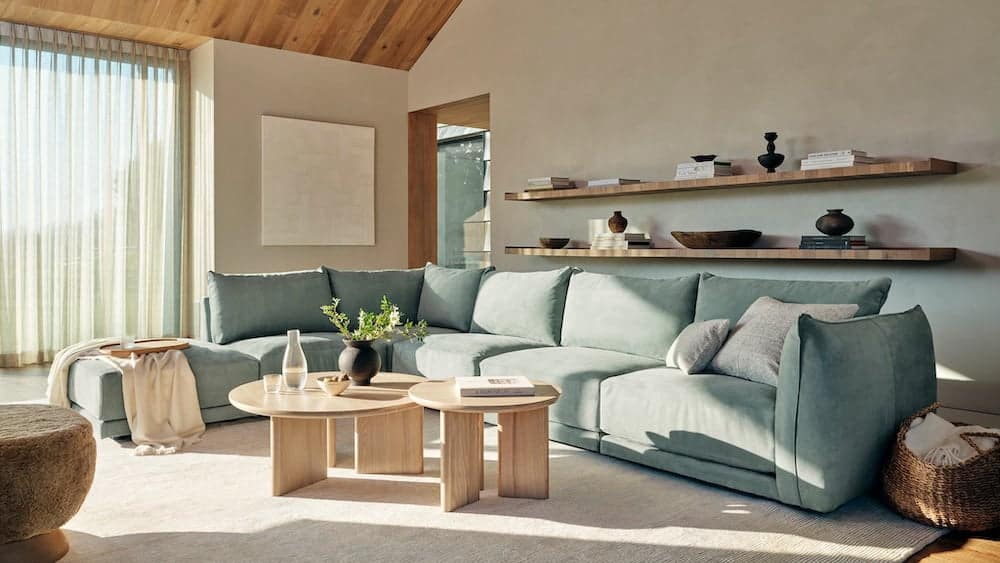 Their couches are made with high quality, stain resistant fabric and the covers come off and are machine washable. So basically, they are perfect for any house with pets and children. 
They offer both ready to ship and custom sofas so you can either get your new sofa super quick or wait a little longer for your custom designed couch. I honestly couldn't find many negative reviews, so people definitely love this brand! 
Castlery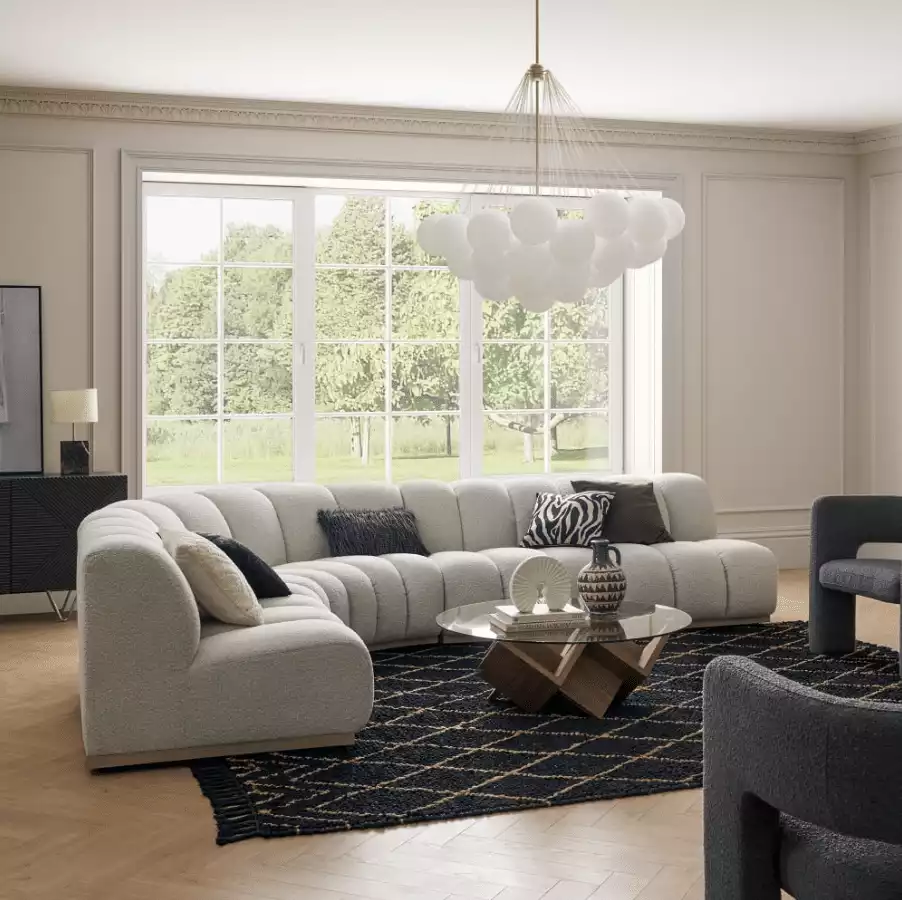 One of the major benefits of Castelry is that they have a variety of style options. From mid-century modern to contemporary, you are guaranteed to find something to fit your aesthetic without having to sacrifice comfort or quality. One of our favorite Castelry pieces in the Loveseat Cloud Dupe we featured in our article about the best affordable cloud dupes. 
Multiple reviews note delayed delivery though so if you are extra ansty to get your new modular sofa, or a new piece to add to your modular collection, this could be a major downside. 
Floyd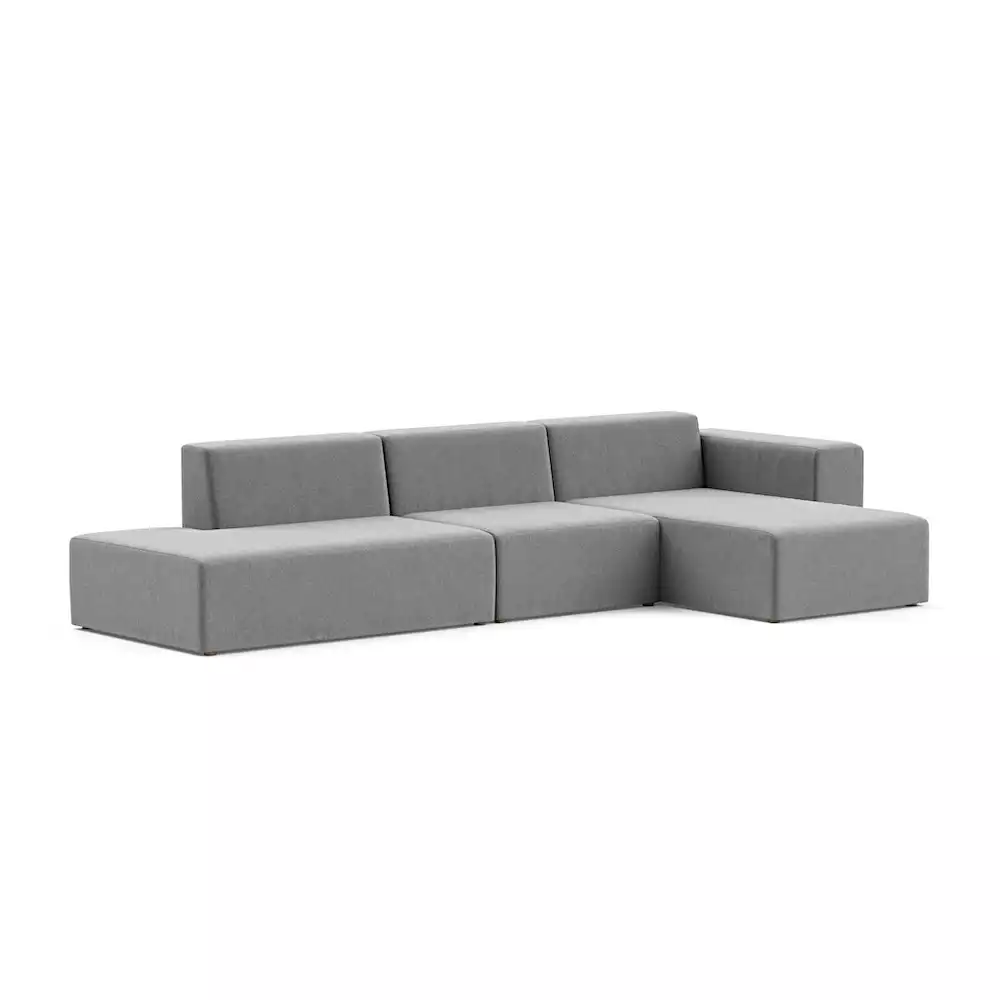 In addition to modular sectionals and sofas, Floyd has modular shelving and media consoles. If you get overwhelmed with the brands and endless options, Floyd is a great go to when you want to redo your space, and/or expand what you already have!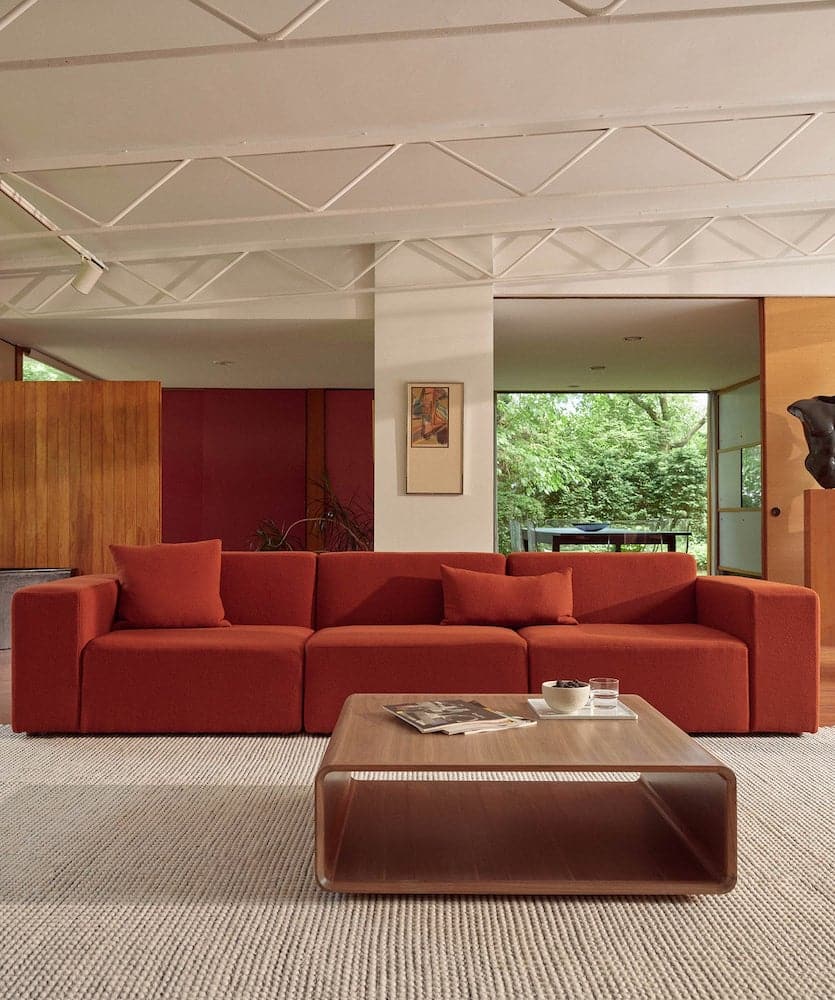 One of my favorite features on their website is "Stay Floyd," where you can see the furniture in action. They partnered with a bunch of Airbnbs to furnish places with different styles, and you can get inspired! It also totally proves their slogan that Floyd furniture "goes with anywhere." 
The only potential downside to Floyd is that the couches have a firm seat. 
LoveSac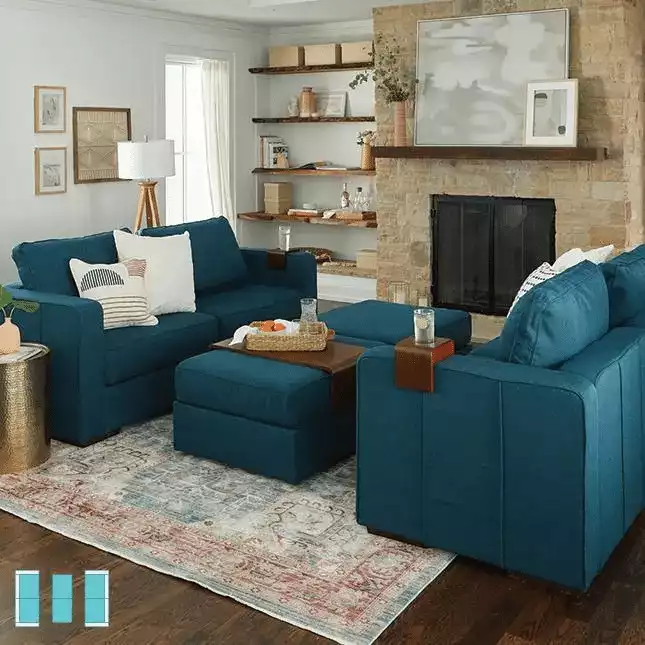 LoveSac Sactional
Choose every aspect – the arm style the configuration and more! Plus off the chart comfort levels!
Shop Now
LoveSac started off making ultra comfy beanbags and so their couches, which they call sactionals, are essentially designed to be just comfy. Making them some of the most comfortable modular sectionals in this list, and taking modularity to a whole other level. 
They have both the classic rearrangeable aspect of modular sectional sofas, and changeable couch covers. You can order a new color of covers (200+ options!), and your cushions will look and feel like an entirely new one without the hefty price tag. 
This is such a great feature for moving so you can redecorate and your couch will always match. Plus it's such a great feature to have with kids and pets around. You can truly live on this couch without worrying about ruining it. They also have outdoor sactionals available. 
Another fun feature is seeing the potential arrangements of your sactional. But the best feature is probably the couch with speakers built in so your TV watching is in 4D! Check out one of our favorite Lovesac Modular couches here! 
Albany Park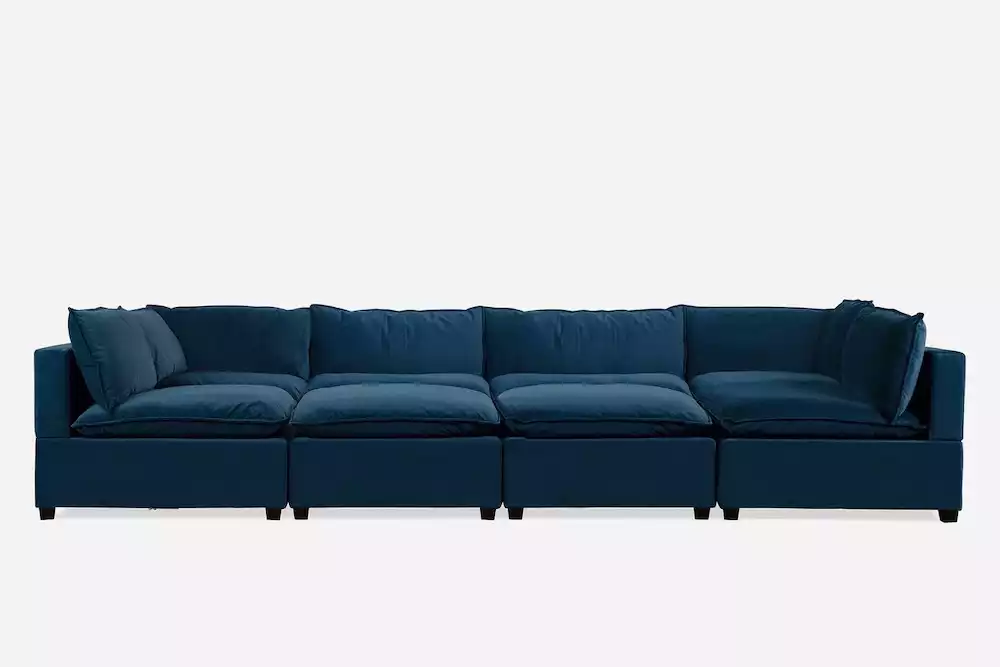 Kova Grand Pit
Kova's modular pieces are able to create endless configurations to fit your space and your lifestyle. Not to mention the cloud-soft coziness that'll make the envy of all movie nights!
Pros:
Good Quality

Affordable

Vegan Leather
Shop Now
Albany Park started off with the mission to stop the cycle of showroom fatigue. A completely online company with just enough options, but not so many that it's overwhelming. They are definitely one of the better known sofa brands and offer amazing quality for a great price. 
Their affordable modular furniture is functional and aesthetically pleasing. Plus lots of different fabric options like leather, vegan leather, and even velvet. Since they are designed as an online company, they took extra care to make sure that delivery is easy.
The couch is packaged in small, stairway friendly boxes making it perfect to fit into smaller spaces with difficult doorways. Because of the packaging, Albany Park offers some of the best modular furniture for small spaces. 
Allform
3-Seat Sofa with Chaise
Awarded Best Sofa in a Box by Good Housekeeping and Best Small-Space Sofa by Refinery29, Allform's 3-Seat Sofa with Chaise is worth every dime!
Pros:
Long lasting leather

Free, fast delivery

Matching ottomans and pillows
Shop Now
Allform is another brand with modularity as one of its foundational aspects. They even made their own latching system to make rearranging the couch pieces more efficient. Although, some buyers have noted that assembly is a little more difficult than expected. 
All of their couches are made in North Carolina with quality materials such as pine for solid wood frames and environmentally friendly foam. They have 7 different fabric options and 2 different top grain, semi-aniline leather options (that are 20 percent thicker than most couch brands). Plus they offer different leg finishes so you get to design your modular couch just how you want it. 
With fast delivery, free shipping, and a 100 day trial, Allform is definitely a great option. You can also buy matching ottomans and pillows!
Numi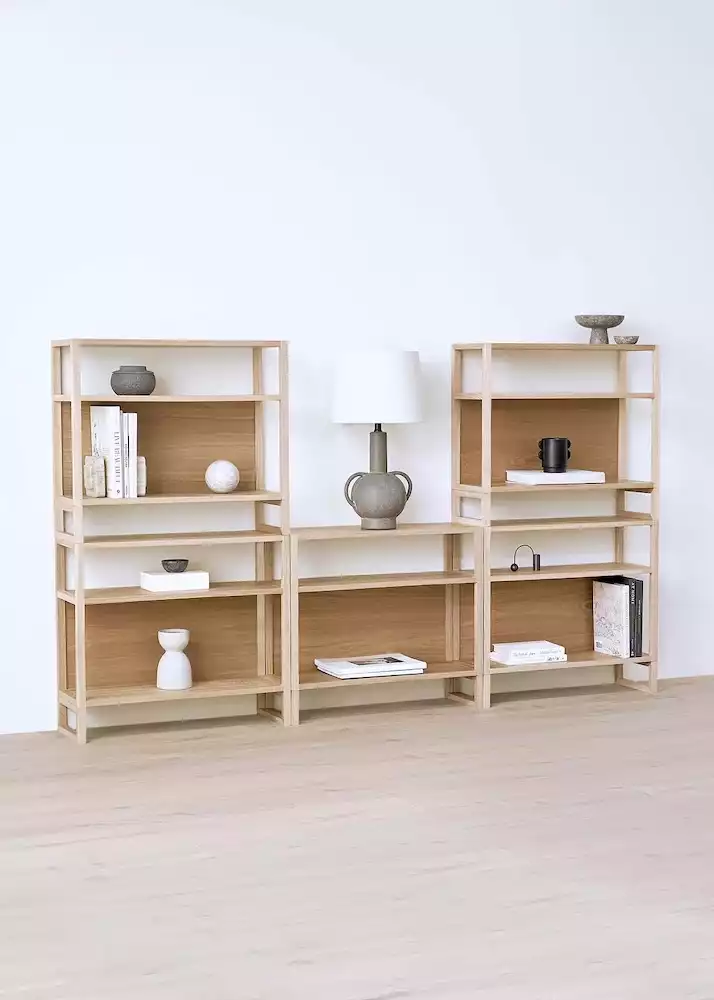 Nara Wood Modular Shelf
Inspired by Japanese woodworking, the NUMI Shelf is designed to last a lifetime featuring a sustainably crated, modular, hardwood frame.
Pros:
Simple design

Infinitely expandable

Sustainable
Shop Now
Okay, enough about couches. If you are here for other modular furniture pieces you are in the right spot! Numi has "transformative shelving" designed to expand and shift with your ever changing life. 
These gorgeous shelves are inspired by Japanese woodworking and have a classy design, perfect for any room. I seriously can't stop daydreaming about a home office with these shelves. 
They are made in small batches and from FSC-certified wood and eco-solvent finishes so they are super environmentally friendly. They have three different finish options which are all gorgeous. But all are pretty neutral so if you are looking for a super colorful piece, these might not be for you.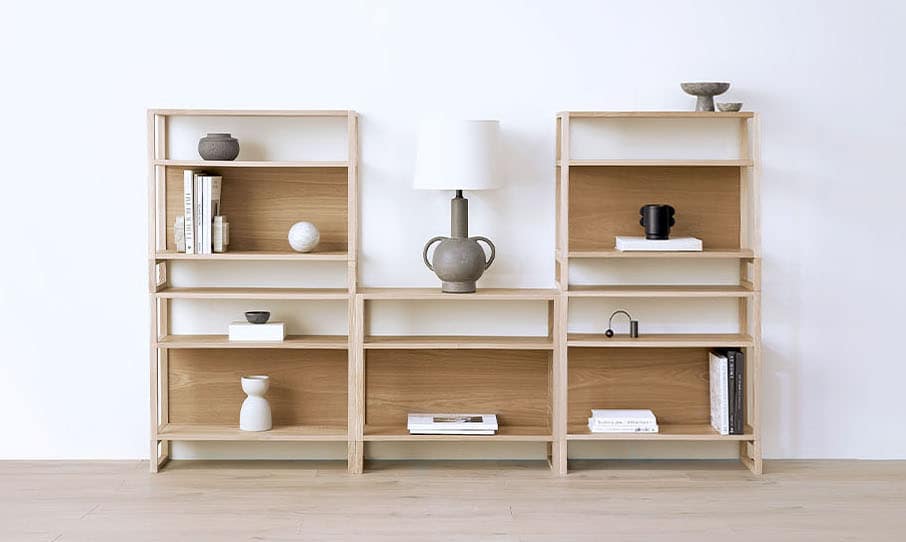 Modular shelves are such a great idea. You can combine pieces for one huge shelf or disperse them throughout your home. When buying furniture that is built to last years, it's definitely worth splurging and getting high quality shelves! 
Thuma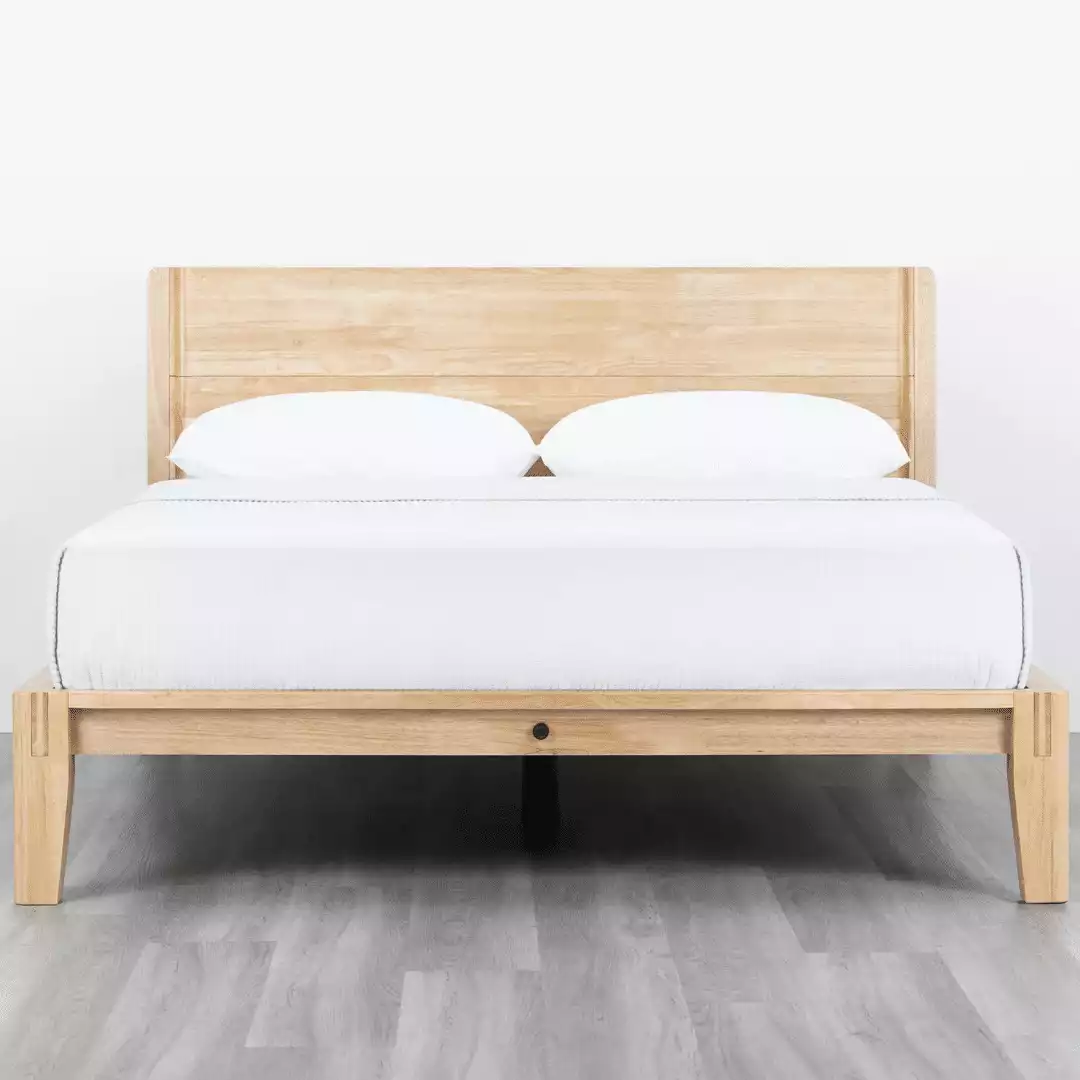 Thuma Platform Bed
An all wood sleek bedframe that comes with a padded headboard or a wood headboard. It's organic and clean, just like a Scandi bedroom should be.
Pros:
Environmentally minded

Offer a lot of other items
Buy Now
Another non-couch modular brand, Thuma has amazing bed frames (and a ton of other luxury items like home decor, coffee sets and even sweats). I love this absolutely gorgeous modular dresser designed to grow with your needs. 
This brand offers simple sophistication in everything from their website to their products. Their bed frames are well built and can be assembled without any tools while still being expressly solid.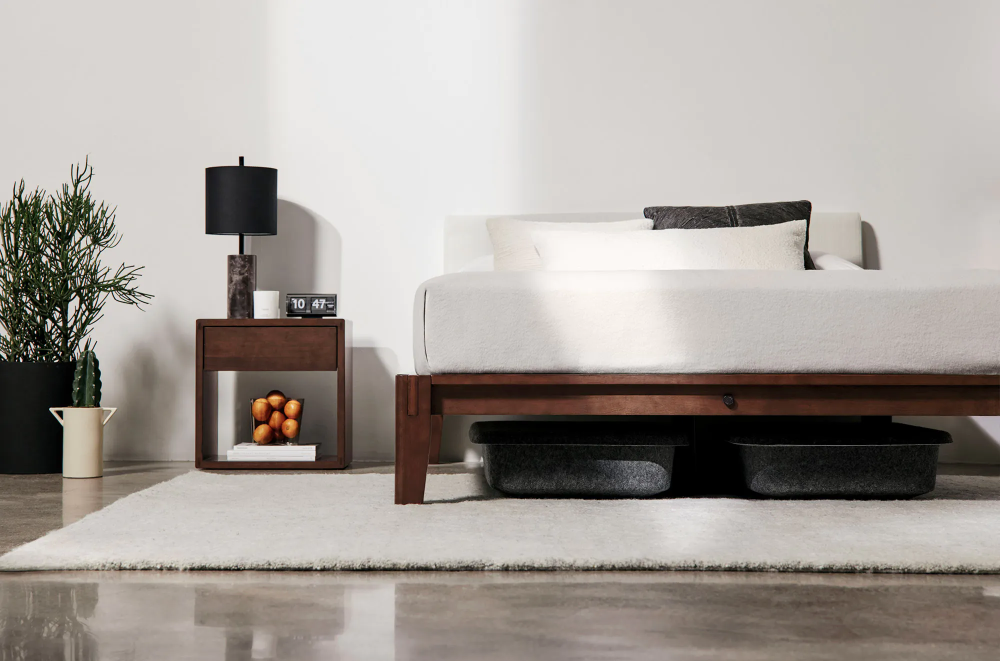 They are based in San Francisco and their entire company is dedicated to intentional, environmentally minded decisions. While their furniture pieces aren't cheap, they are well built and will ensure you are always living cozy and classily. 
Loose Parts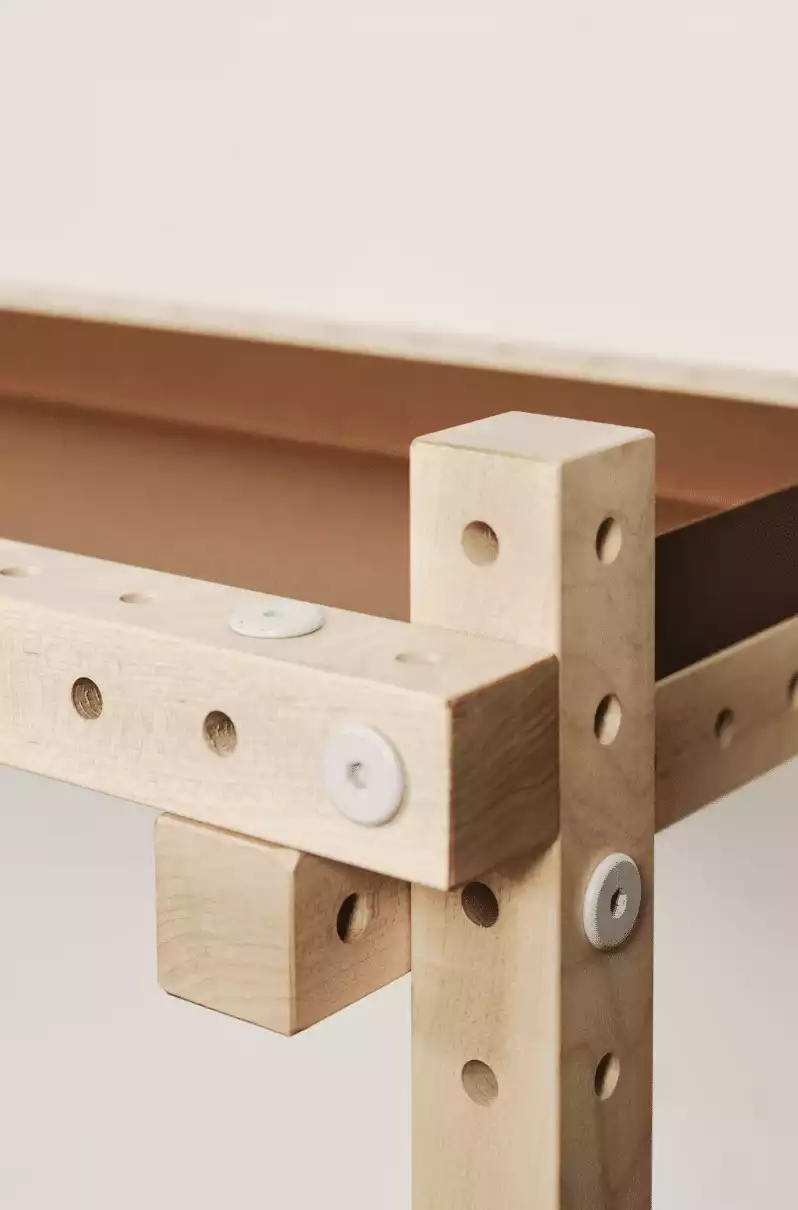 OAK Wall Mounted Shelving
The OAK Wall Mounted shelving is constructed to create a custom built in look while still allowing for optimal customization.
Pros:
Sustainable

Versatile

Movable
Cons:
One specific style

Expensive
Shop Now
Loose Parts has a different take on modular, making pieces that can shapeshift into other furniture. They are essentially adult legos! Because of this, they also have a specific style that some people might not like.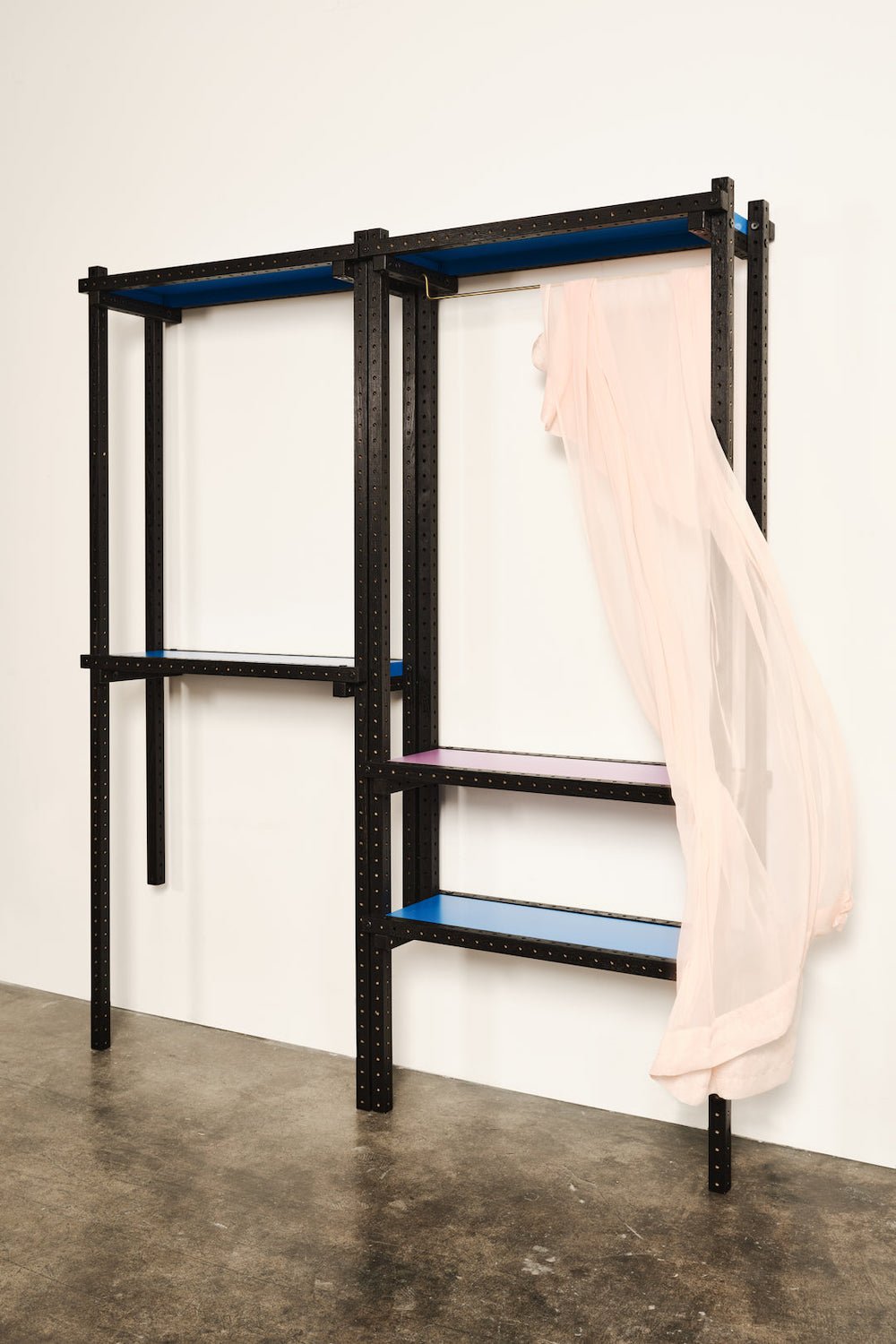 They have everything from shelves to plant stands to chairs, bookcases, and bed frames. You can also get their classic assembly kit that can make 8 different designs! 
All of their products are made with regionally milled hardwood and recycled materials designed to last. While these kits have a decent price tag, it is absolutely worth it since they are truly built to last. They were all designed to be put together and taken apart as many times as needed so they are also an amazing choice for anyone that moves around a lot. 
I hope this helped you find a new go-to furniture brand and get rid of some of the overwhelming feelings that can come with furniture hunting!
Related Posts